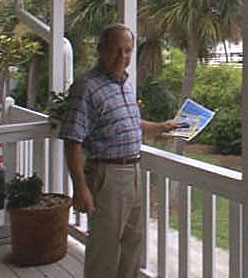 Al McCormack
Office: 843-869-3163
Home: 843-869-3006
Cell: 843-209-4540
Email: edistois@seaislandrealty.com
Al McCormack began his real estate career in Charleston during 1972 as a Sales Associate, qualified and licensed as a Broker Associate in 1974 and celebrated his first Million Dollar Sales year in 1975. Founded Sea Island Realty on Edisto Island in 1984 and is now Broker-in-Charge of the Sea Island Group. Presently serving on the Board of Directors for the Edisto Island Historical Preservation Society.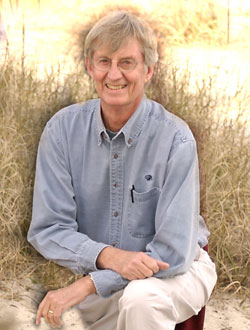 Jim Kempson
Office: 843-869-3163
Home: 843-869-2348
Cell: 843-509-6890
Multi-million dollar sales production 27 consecutive years since he entered real estate at Edisto in 1985
Number one Associate in Closed Sales volume at Edisto, 5 of last 7 years including 2010.

Knowledge, Service, Experience, Integrity!
Whether Buying or Selling, Jim is #1.
The Man to Know at Edisto!
Dickie Matheny
Office: 843-869-3163
Cell: 843-709-2267
Home: 843-869-2087
Email:
dmath3512@gmail.com
Dickie Matheny has been with Sea Island Group since 1997. He is a Multi Million Dollar producer. He is a member and volunteer for the Edisto Island Historic Society and the Edisto Island Open Land Trust. Dickie is knowledgeable and dependable and can help you with any of your Real Estate needs, all it takes is a phone call.
Laird Summerlin
Phone: 843-869-3163
Fax: 843-869-3006
Cell:
843-631-0493
Email: Summerhook@aol.com
Website:
www.edistoislandhomesforsale.com
Total honesty! Words to live by.
Laird has been in the real estate business for the past 30 years. He comes from a background of buying and selling both commercial and residential properties. He has been coming to Edisto for the past 15 years and now resides here in the Hammocks. Being an avid fisherman and boater he has developed a love for Edisto that becomes ingrained in you. Come find out for yourself! He would love the chance to help you with any of your Real Estate needs.
Dean Hyatt
Phone: 843-869-3163
Fax: 843-869-3006
Cell: 803-414-2898
Email: dhyatt@bellsouth.net
Dean Hyatt has been vacationing and investing at Edisto Beach his entire life. Dean enjoyed successful thirty year career in corporate America providing innovative solutions to major corporations and investing in resort and waterfront properties. Dean has decided to leverage his IT and Internet skills on behalf of his clients and take advantage of the cutting edge tools developed for the real estate industry. Dean holds BS degrees in Management, Marketing, and Information Systems from the University of South Carolina. Dean now resides on the Island and offers his clients:

Honest Old School Work Ethic, Integrity, and a Customer First Attitude!

Member of the Edisto Island Chamber of Commerce